Moving Tails, Ears and Wings
Add The Magic
Every item is handmade to order, so we can customize each one for you
With removable covers, you can change the look anytime
Our Tails, Ears and Wings have built in rechargeable power that lasts all day
Free Shipping to most of the world too

With hundreds and hundreds of 5 Star reviews, many of our customers come back again and again!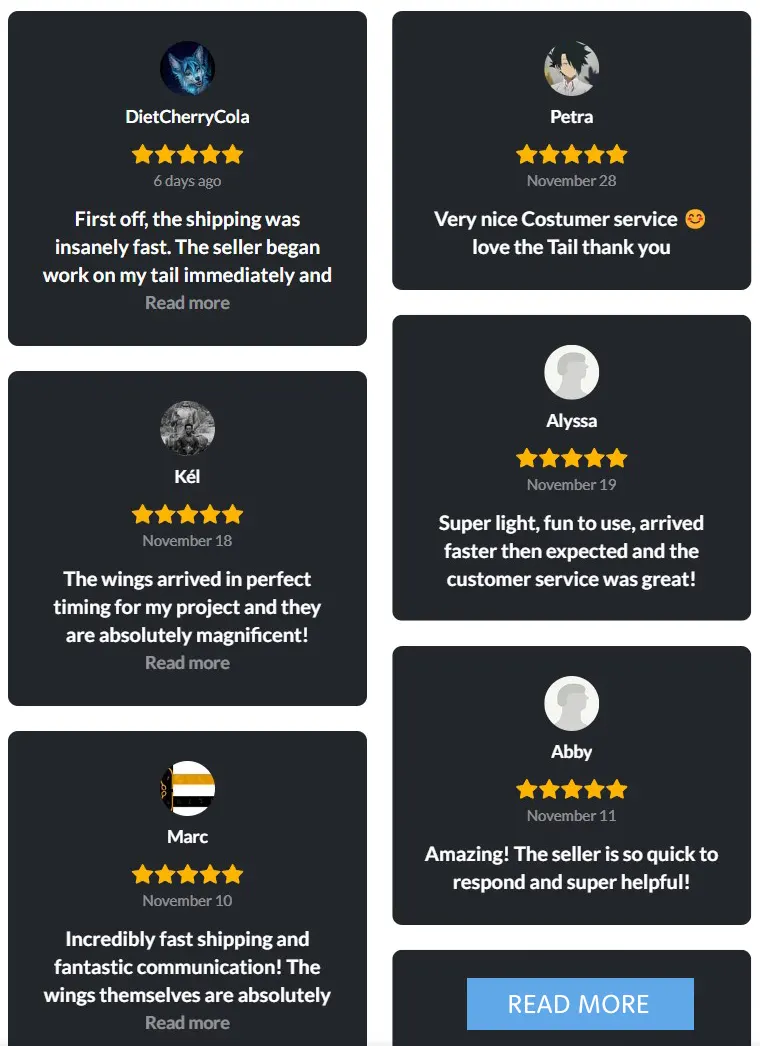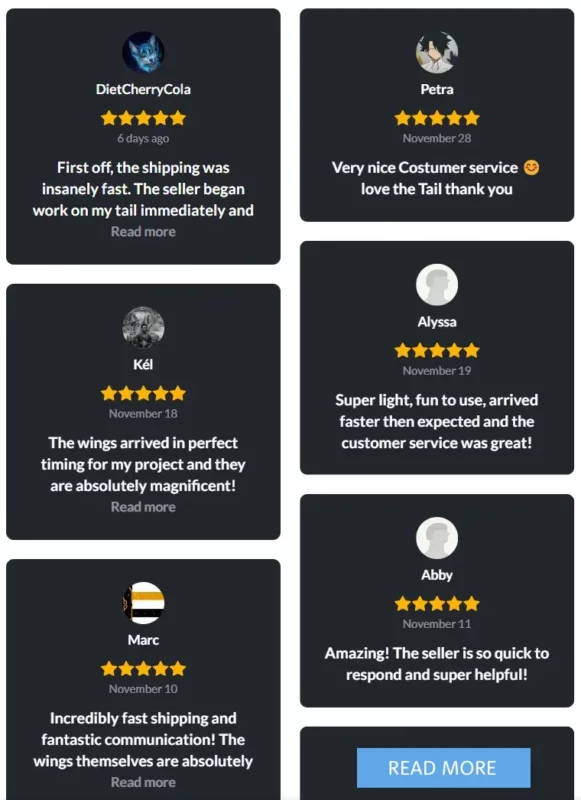 Hey there, Spook-tacular Friends! Can you believe it? Halloween is just 8 weeks away! Time's [...]
MiWings are our mechanical wings, on preorder now. Available in three colors, they add a truly awesome element to any fursona or cosplay. Head over to the listing page to watch a video.
Images are © Copyright their respective owners.