MiTail is the evolution of our animatronic tails
This is why we think its amazing:
App controlled

, with loads of features
No-phone mode too

, switch on and go
Removable covers,

custom made for you
Next gen
super-fast USB-C

charging
Powerbanks work too!
Lighter

than a DIGITAiL, for all day wear.
New D-Clip for

a more elegant, natural look
Speedy

one-handed attachment

and removal
OTA updates, beamed right to your tail
The most versatile tail you can get anywhere
MiTail comes with everything you need to get going right away.
Three different plug heads (US, EU and UK) along with a USB-C cable, and our innovative D-Clip and belt too!
And of course, all our tails can be customized for free! Whether you want a golden dragon, a snow leopard, or something completely different, its all included in the cost.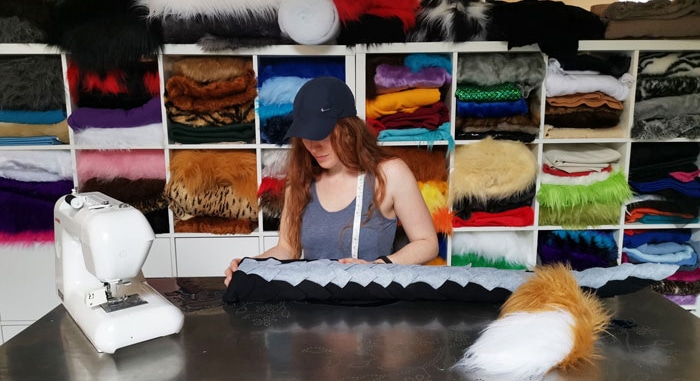 To let us know the details of your tail, you use the box above, or on the checkout page. A pattern is available too.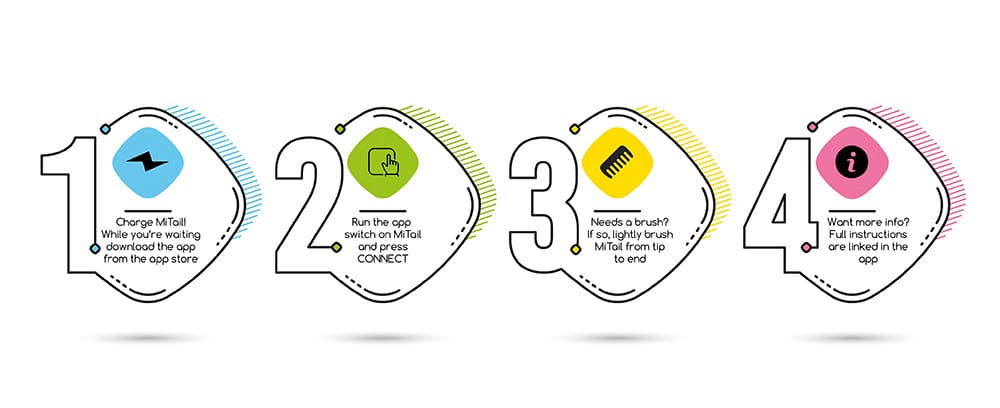 Crumpet, the app that controls MiTail, is available on both Google Play app store, and the iOS app store, for free. Please note that you need a phone with Android 9 or later to use Crumpet.
Whilst both apps have lots of functions, they do occasionally differ in the modes they offer. New features are added all the time. Our Android app is currently translated in English, French, Dutch, Czech, Danish, Russian and Spanish.