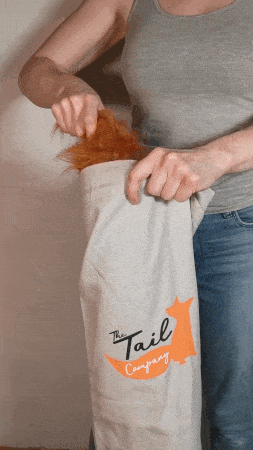 TAIL BAGS – for Travel and Storage of your lovely tail!
Imagine this: You have your prized Tail. Its fur is soft and fluffy. And you need to travel or store it, and its gotta stay protected!
Well, you need one of these TAIL BAGS for Travel and Storage.
Each one is hand made from sturdy cotton and comes in a light grey color. Not blue! A carry strap fits snugly over the shoulder. Perfect for that convention that you're off to!
Fits all Baby Tails, All Original Tails and most XL Tails, though some of the more monstrous XL Tails, and all the Super XL tails will pop out the end. Still very useful for carriage and storage, sling your tail over your shoulder and away you go.