Cosplay, short for "costume play," is a wildly popular past time in which individuals dress up as their favorite characters from anime, manga, video games, and other forms of media. But you knew that already. Most of our visitors are working on their latest cosplay or fursona. One aspect of cosplay that is growing in popularity is the use of accessories, such as furry ears and tails, to enhance the overall look of a costume. Our items all move – bringing life and magic to your outfit.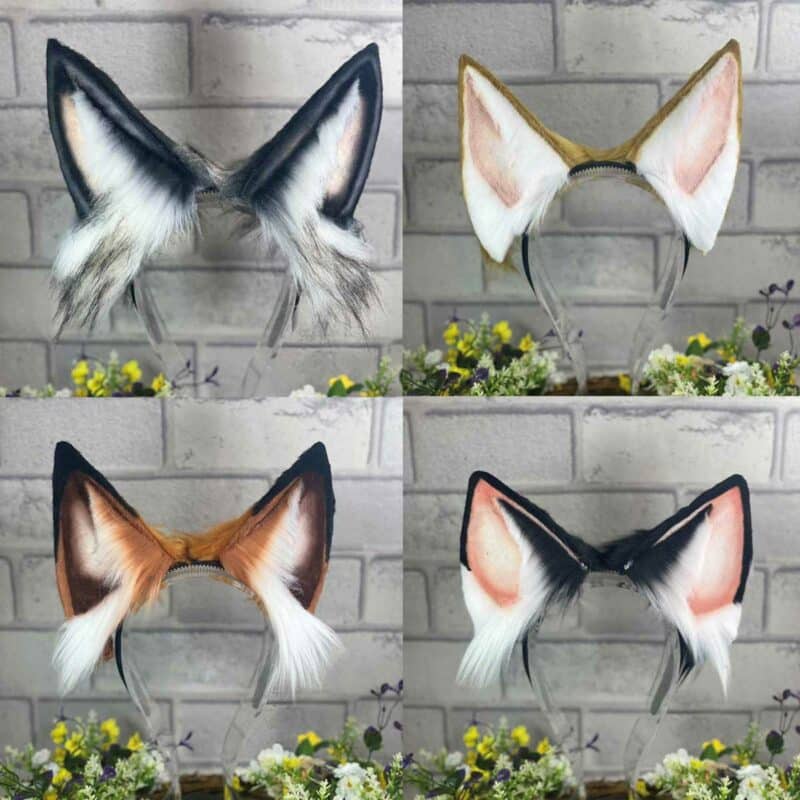 Furry ears are a popular accessory among cosplayers who want to add a touch of realism to their costumes. These ears are typically made from faux fur and come in a variety of different shapes and sizes to match different animal characters. They are often worn with a matching tail, which can be made from the same material as the ears. We make both, our MiTail being the best moving tail you can get. And EarGear, which syncs with our tails for the complete look.
Cat ears are probably the most popular furry ears that are used in cosplay. Our moving ears are often worn by cosplayers who are dressing up as a cat-like character, such as a feline creature from a fantasy world or a cat girl from an anime series. Catra is an example, as is Diona from Genshin Impact. Some people make their own ears, or get makers to create them instead.
A cat tail costume is another popular cosplay accessory that can be used to enhance the overall look of a costume. These tails can be made from a variety of materials, such as faux fur or fabric, and can be attached to the costume using a belt or elastic strap. The tails can also be purchased pre-made or can be made by the cosplayer themselves. Or browse our selection of app-controlled ones!
We are one company that specializes in the production of moving cosplay items such as tails, ears and wings. The Tail Company offers a variety of different styles of ears and tails, including moving cat ears and tails, fox ears and tails, and many many other creatures. If you cant find what you want, just ask us to create something unique for you.
In conclusion, furry ears, cat ears cosplay, and cat tail costumes are becoming increasingly popular among cosplayers as they enhance the overall look of the costume. These items can be purchased pre-made or made by the cosplayer themselves.