The best Tail you can get, in the world. Anywhere. Thats our goal with the Pro Tail. 
Now, this is not a Tail for everyone.. Most people will need an Original, XL, Super-XL or Baby Tail. But for those that want the best possible Tail, and that want the benefit of all the Pro Features, this is for you.
Buying the Pro Tail is designed to be like buying a bespoke suit. We want to know know as much as possible about you, your outfit or fursona, and how you will use it, so we can make you a perfectly matched, perfectly balanced Tail that is unique to you.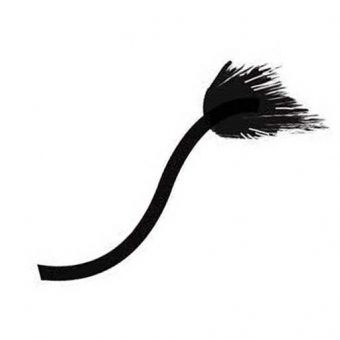 "It's perfect and looks just right for my height too. Even without the animatronics it's the best tail I've had ever I think. Because of the way it's made it has a great natural way to it when it moves even when it's powered off. I really love it!"
As well as the individual moves you can call up, all our Tails come with AUTO mode – press and hold button D and the Tail will automatically move – pause – move until you tell it to stop! With the Pro Tail, we can customise this any way you like.
All our research and development goes in to our Pro Tails, and all the new and latest improvements start here.
Built in rechargeable battery, good for up to 4.5 years*
Charges to 90 percent full in 2 hours
A lighter, more discrete design for the electronics
A built in but hidden LED shows power, low charge and other info
You can have any length you like, up to 100 cm (40 inches)
All moves can be custom made, and auto-mode is enabled too
For those that want an extra-wide Tail, we will work with you to get it just right!
Does your Tail have a light coloured tip? Shall we light it up? Just ask!
If you do want a glow tip, we will put on a separate switch to control it.
Designed and built for you, exactly how you like it..
And of course, we can make you a set of perfect ears too, in exactly the right fur…
(PS if you've just ordered one of our Standard tails and want to change up to the Pro (and we havnt delivered it yet!) then just let us know and we can sort it out)