DIGITAiL
The best animatronic
app controlled tail


in the world
WANT ONE?
Just order in the usual way above. We can make you an app controlled DIGITAiL as any creature you like. If you have any questions, use the blue envelope in the bottom right hand corner of the screen. On iPhone and Android! All customisation are included in the price.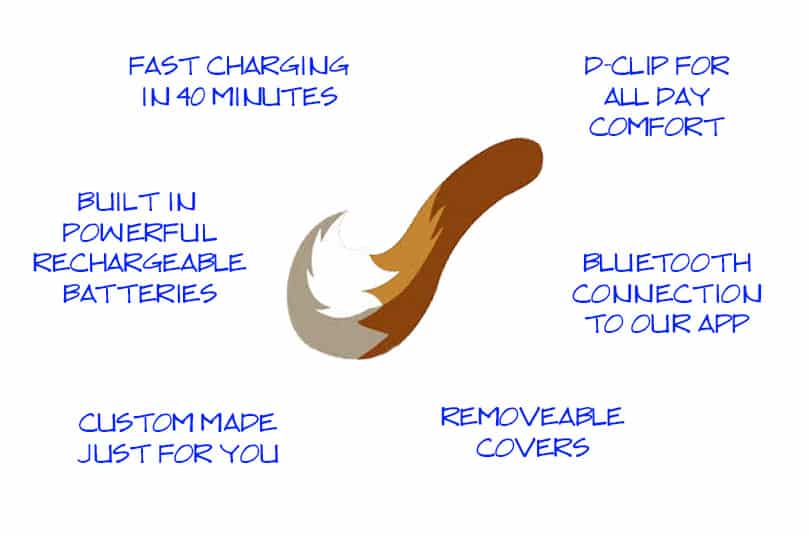 DIGITAiL
The Best Tail in the World
Our current Tail, or Classic system as we now call it, is remote controlled, with up to ten moves.
This has served us very well, and we will continue to make it. But it is time for an upgrade.
APP CONTROLLED TAIL = FUN!
Create Move Lists, for different moods.
A Move Designer so each move could be unique*
As many moves as we want!
Real time control as we wear it
A Music Mode and let the Tail dance along in time
And phone notifications sent to your Tail!
A Pose Mode for the perfect picture!
To let us know about how you want your DIGItail,
What size you want, and what creature you desire
look for the box below when you checkout and fill it in:

Recent instructions for the DIGITAiL are here.
The app can be found on the Google Play Store and the Apple App Store.
Just search for "The Tail Company"
DIGITAiL requires Android 6 and higher or a recent version of iOS.
Features can differ between the two versions, and both are in active development.
The DIGITAiL app controlled tail is open source, and can be found here