For immediate release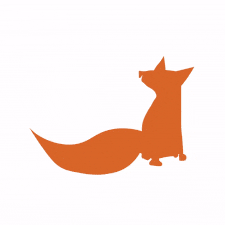 The Tail Company
announces
EarGear
Kickstarter fully funded in first hour, reaches 178% in day one
London— 24/07/19 — The Tail Company, known worldwide for their animatronic tails worn by thousands, has just launched its EarGear product on Kickstarter.
These Animatronic ears, featuring app control, Bluetooth connectivity and the ability to react to sound, have proved immediately popular, being 178 percent funded in 12 hours!
Rear Gear meet EarGear!
The Tail Company's previous Kickstarter campaign created EarGear, an animatronic tail worn and enjoyed around the world. Growing sales has seen the company expand, and the logical next step was to create ears that would sync with the tails, through the free app.
"We have been experimenting with ear animatronics for some time," said Andrew Shoben, CTO, "Previously available moving ears have been bulky, with battery packs and a lack of options. Our EarGear features a built in rechargeable battery for fast charging, removable covers so you can change it up in the future, and of course if you have one of our DIGITAiLs you can sync the two together!"
"With twin axis motion, the ears don't just turn side to side. but they also bend forward and backward, giving them a very wide range of emotional effect. Most importantly, you can set the ears to react to sound, so they move independently in noisy environments. All these features are there to create the most fun you can have on top of your head."
###
The Tail Company, DIGITAiL and EarGear are either registered trademarks or trademarks of The Tail Company in the United States and/or other countries.
For videos of the product, including lots of videos of our tails in action, please see the Kickstarter page, the webpage version of this Press Release, or the Tail Company website.
For more information, press only:
Andrew Shoben
+44 7968 195687
info@thetailcompany.com
For more information on EarGear: